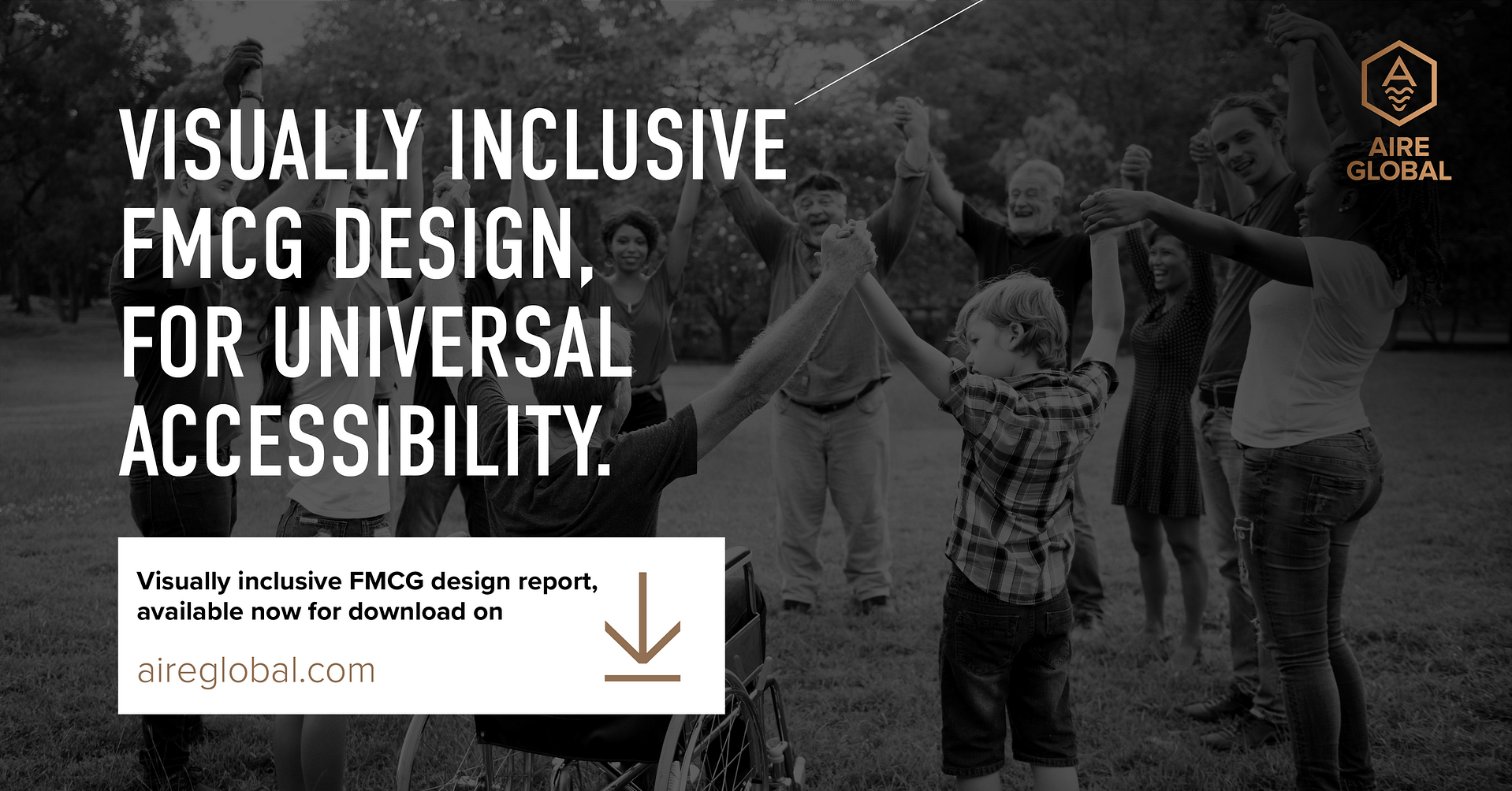 With approximately 3 billion people across the world facing visual, cognitive, and linguistic challenges, your brands' have a responsibility to ensure their packaging, point of sale and ecommerce content can be easily accessed by every customer.
Our latest Inclusive Design Report provides a detailed roadmap of the current Fast Moving Consumer Goods (FMCG) landscape, presenting game-changing data and robust insight to outline how your brands' can be more visually inclusive. Discover how you can unlock new, global audiences and untapped commercial opportunities, all at the click of a button!
What this report covers
What is visually inclusive design?

Why are we talking about this now?

What are the challenges and opportunities for brand owners?

How can your packaging and point of sale be more visually inclusive?

How Aire Global is leading the global revolution in inclusive design
Let's make great things happen!
Could your brand be more universally accessible? Drop us a line below to find out more about our award-winning inclusive design services for packaging, point of sale design and ecommerce content. Let's make great things happen!