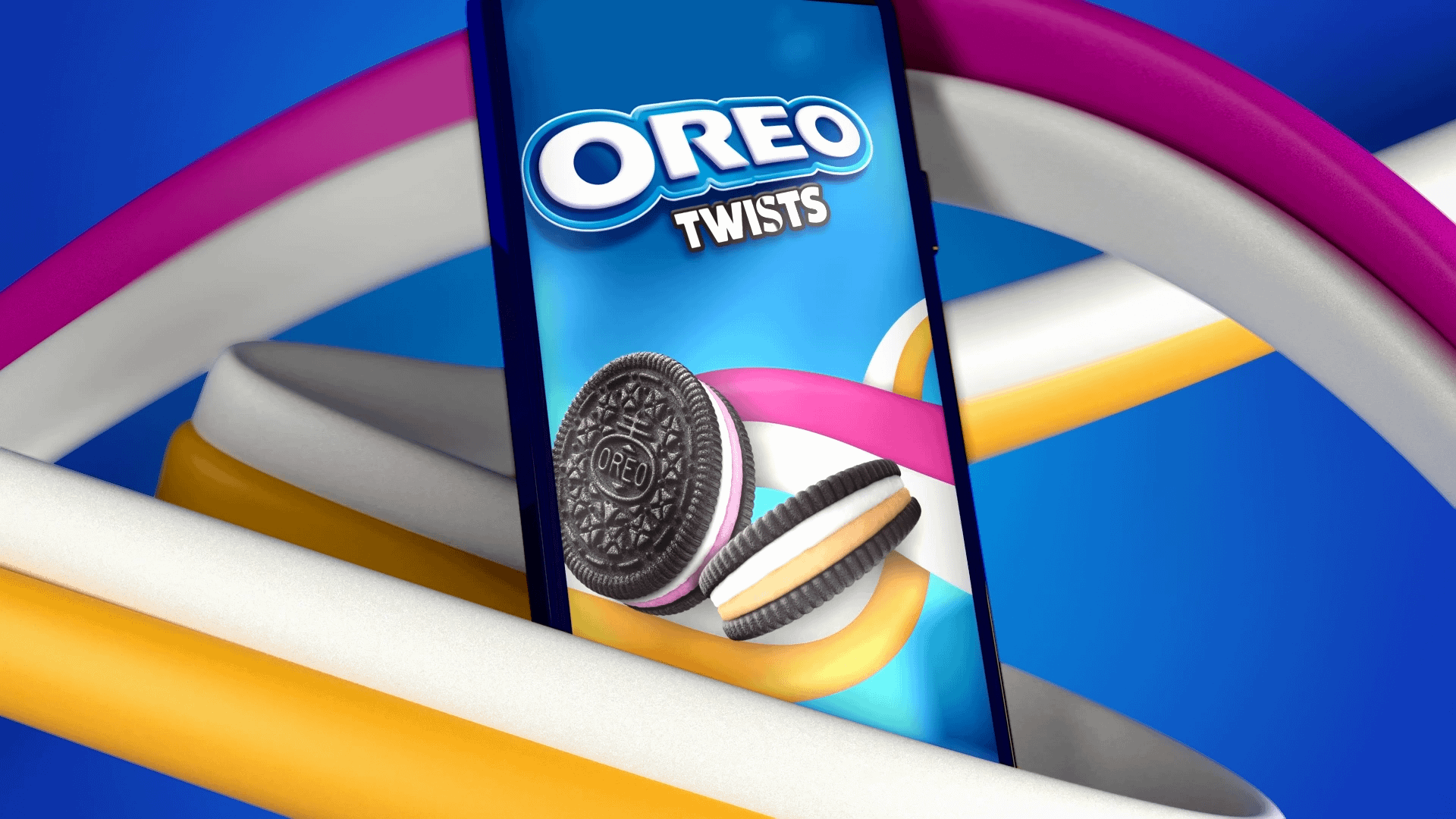 The Brief
Mondelēz International approached Aire Global as the experts in Fast Moving Consumer Goods (FMCG) ecommerce content design, to create a full image suite for their new brand Oreo Twists – a dual flavoured Oreo!
Oreo Twists are introduced as part of a flavour rotation strategy, launching dual flavoured Oreo cookies. The first two launch flavours are Vanilla & Caramel and Vanilla & Raspberry.
What We Created
Aire created an image suite for the two launch Oreo Twist flavours, calling out the unique dual flavour of the biscuits. The image suite includes fully optimised hero images (to increase online sales) with supporting content covering out-of-pack, flavour details, product features, range, certification, nutritional information and ingredients. 
A further five images were created for the new Twists page on the Oreo Amazon Brand Store, ranging from banners to square formats.
The Result
Mondelēz were delighted with our work and our ecommerce content design team thoroughly enjoyed the challenge.
"In terms of feedback, all good things! You worked to some really tight timelines, managed the timings well, always left enough time for me to feedback, and have been mega receptive to the feedback." – Katya Savelieva, Brand Manager – Oreo UK
"Personally, I love how you have incorporated both flavours in one image as this will help us to sell both varieties on Amazon. The colours are bold and stand out which makes it really clear to the customer what they will receive leading to hopefully no bad reviews or complaints on the Amazon product page. Overall the image suites are perfect and exactly what we require on Amazon in order to activate the flywheel, specifically focusing on the ingredient and nutritional info as this is something that is continuously getting flagged by Amazon for compliance issues."
Rachel Hunt – Amazon Content Lead for Mondelez.
Could your ecommerce content work harder for your brand to increase your online sales? Our specialist ecommerce content design services help FMCG brands capitalise on every opportunity, increase online visibility and boost sales. Get in touch today, and we'll show you how your brand can click, online.